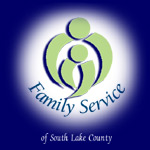 Family Service of South Lake County
Boards
Would you like to make your community a better place to live? Are you an "idea" person, someone who likes to dream big and then make things happen? Have you achieved success in your life and profession and want to share your knowledge and skills?
We have a job that may be perfect for you!
A wonderful way to become involved with Family Service of South Lake County is to serve as a board member. You not only help guide our agency, but you contribute to your community in a meaningful way. We have four boards, and each fills a different but vital role:
Governing Board: Play a key role in helping the agency grow by serving on the Governing Board. Established in 1930, the Governing Board oversees the administration and direction of the agency, as well as the other boards. We especially need people with a passion for fundraising.
Barrington Board: If you live or work in Barrington and want to know more about community issues and needs, we have a place for you on the Barrington Board. The Governing Board established this board in 1967 because local people with a stake in their community can provide the best oversight of the services we offer at Family Service of Barrington Area, one of our branch offices.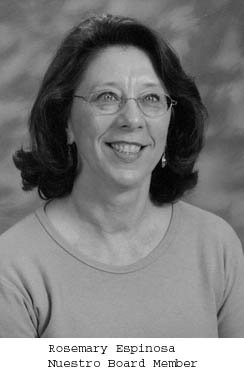 Nuestro Center Advisory Board: We are recruiting hands-on people who would like to contribute to improving our programs and address a growing need in Lake County. If this describes you, consider joining the Nuestro Center Advisory Board. Established in 1997, this Board is comprised of community leaders, residents, clients, staff and supporters who share the common goal of providing services and support to the Latino community in Highwood. Nuestro Center is our on-site family resource center for the residents of the North Shore Estates apartment complex in Highwood. The Board members offer their expertise and insight to help make Nuestro Center the best it can be.
Corporate Advisory Board: Active or retired corporate executives willing to share their expertise and vision are ideal for our Corporate Advisory Board. Since 1988, this Board has served as a "think tank" for the executive director. Members provide invaluable advice on key issues, including organizational structure, fundraising, program development and consideration of affiliations and mergers.
Won't you consider joining us? Executive Director Robert Wolf will be happy to tell you more. You can reach him by calling (847) 432-4981, Ext. 11.
Meet our Board Members
Governing Board
Officers
Victor Carapella
President
Hometown: Glen Ellyn
Professional affiliation: First Midwest Bank, Deerfield
Mary Beth Jones
Vice President
Hometown: Lake Forest
Professional affiliation: Executive Vice President, Lake Forest Bank and Trust
William Proskow
Treasurer
Hometown: Wauconda
Professional affiliation: Northern Trust Bank, Barrington
Lora-Lee Hall
Secretary Hometown: Highland Park
Professional affiliation: Northern Trust Bank, Highland Park
Vito Maiorano
Past President
Hometown: Kildeer
Professional affiliation: Baxter Heath Care, Round Lake Park
Directors
Karen Aleck
Hometown: St. Charles
Professional affiliation: Motorola, Schaumburg
J. William Braithwaite
Hometown: Barrington
Professional affiliation: Arnstein & Lehr, Hoffman Estates
Barbara Cardinal
Hometown: Long Grove
Professional affiliation: Walgreen's
Lillian Herter
Hometown: Highland Park
Professional affiliation: First Bank of Highland Park
Fred Jackson
Hometown: Lake Forest
Professional affiliation: Executive Director, Lake Forest Recreation Department
Terry Michaels
Hometown: Highland Park
Professional affiliation: Friduss, Lukee, Schiff & Co, Chicago
Will Montgomery
Hometown: Deerfield
Professional affiliation: Walgreen's
Joyce O'Keefe
Hometown: Highland Park
Professional affiliation: Open Lands Project, Chicago
David Royko
Hometown: Deerfield
Professional affiliation: Director of Mediation/Intervention, Circuit Court of Cook County
Martin Van Trieste
Hometown: Grayslake
Professional affiliation: Abbott Laboratories, Divisional Vice President
Barrington Board
J. William Braithwaite
Co-President
Mary McQuillen
Co-President
William Proskow
Treasurer
Directors
Michael Garcia
Meg Jackson
Timothy Keefe
Jeff Lawler
Sam Oliver
Martha Rush
Karen Selman

Corporate Advisory Board
Ben Nelson
Chairman
J.William Braithwaite
Richard Cortesi
Nelson Levy
Joe Pasquesi
Frank Waldeck
Henry Weishaar
Robert Worobow
Nuestro Center Advisory Board
Lillian Herter, chairwoman
Judith Amidei
Michael Bonamarte III
Rosemary Espinosa
Marc Huber
Krista Matthew
Judy Oswald
Hania Piwowarczyk
Maggie Ronzani
J. Mark Rooney
John Sirotti
Helene Stone
Maggie Wade