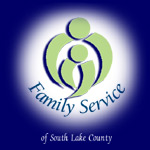 Family Service of South Lake County
Family Service History
In 1930, Family Service opened its doors for the first time in a house in Highland Park. In 2002, we have outgrown that tiny house and now offer services and programs from six offices, including our main office in downtown Highland Park, Illinois. The world has changed a lot through our seven decades of service, but we remain true to our mission of strengthening families and building strong communities.
Looking Back on Seven Decades of Service
1930: Highland Park Social Service Committee is established in Highland Park, Illinois, in reaction to the devastating effect the Great Depression had on the health of families. The focus is emergency work and financial relief for families.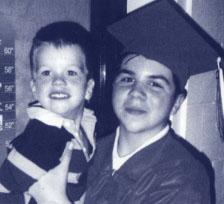 1964: Family Service has expanded. The name Family Service of South Lake County is adopted to better reflect the geographic area served.
1967: Branch office in Barrington opens.
1971: Family Service headquarters established at 777 Central Avenue in Highland Park, where it remains today.
1977: Staff specifically hired to serve the elderly population and provide consultation to area senior centers.
1982: Geriatric specialist hired to work on-site at Lake Forest/Lake Bluff Senior Center.
1984: Latino Family Counseling Program initiated, in consultation with Family Service Agency of North Lake County and Youth and Family Counseling – one of the first such programs established for the emerging Latino population in Lake County.
1989: Family Service obtains funding to implement a countywide community education program, which is administered by Family Service Agency of North Lake County.
1992: Service extended to Wheeling and Buffalo Grove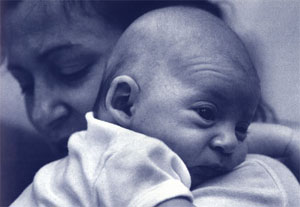 1996: Wauconda office opens.
1997: Family Service joins with Highwood city officials and the management of the North Shore Estates apartment complex to provide an on-site family resource center and bilingual staff to help the mostly Latino residents of the complex adapt to a new culture and community. An advisory Board is created.
1999: Latino Family Counseling Program expands; staff added. Free summer camp offered for first time for Latino children who live at North Shore Estates apartment complex.

2000: Family Service celebrates 70th anniversary.
2001: Family Service awarded United Way of Lake County Community Investment grant to expand services in Wauconda and Island Lake. Grant will help fund community education, parent groups and counseling.
2001: Family resource center in Highwood is renamed Nuestro Center, "Our Center." Summer camp reaches record attendance. Center begins plans to expand.
2001: Family Service hosts social worker Natalia Luxardo, of Argentina, as part of a new initiative to broaden our knowledge, awareness and diversity through the hosting of foreign professionals.
2002: Family Service receives grant from Northeastern Illinois Area Agency on Aging and has been designated the sole provider of federally funded mental health counseling services to Lake County seniors.